Bob Proctor (1934-2022): Law of Attraction Teacher From 'The Secret'
Bob Proctor was a world-renowned speaker, motivational coach, author of bestselling books, as well as a Law of Attraction teacher. Bob Proctor had an international reputation for getting the very best out of both people and businesses. Bob's goal was to help others learn what it would take to meet their goals and show them how to tap into their endless potential.
Bob developed many strategies over the years which helped him to show others how they can succeed in things that they previously thought they couldn't, whilst helping people to develop the skills that they needed to achieve success.
Who Was Bob Proctor?
Bob's early life was not as successful as you may think, which may have been why Bob dedicated his life to teaching others how to reach their goals and unlock their full potential.
Bob Proctor was born in Ontario, Canada in 1934 and eventually became a high school dropout, changing from one dead-end job to another, whilst struggling to find success.
As this was happening, a friend of Bob's gave him "Think and Grow Rich" by Napoleon Hill, a self-help book that had helped thousands to succeed.
Bob's life changed after this and he started his own company, offering office cleaning services, earning more than $100,000 in his first year. Bob then joined the Nightingale-Conant organization and learned from personal development expert, Earl Nightingale.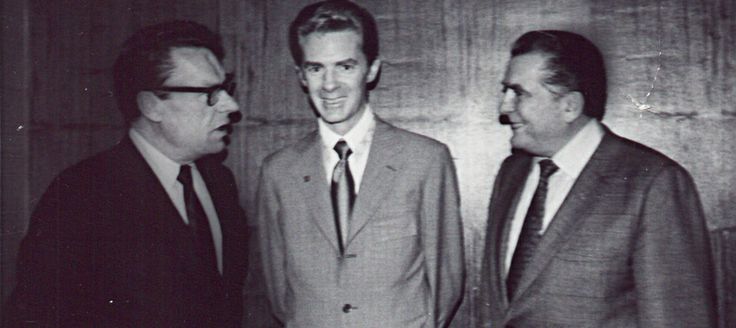 After achieving a high-ranking position in the company, Bob then decided it was time to start teaching and sharing his own ideas on success and potential.
Bob started to offer motivational speeches and seminars across the United States and Canada, in the 1970s, and his empire grew from there.
Bob Proctor is now widely viewed as one of the world's foremost coaching experts and a leading expert on the topic of getting rich.
He has released many programs that provide concrete information on how people can tap into their full potential in different aspects of their life.
Bob is well known for his ability to fill his listeners with hope and confidence, spurring them on to new heights of achievements. Bob now has many products, books, teachings, and seminars available.
Bob Proctor and the Law of Attraction
Bob Proctor was known as one of the world's biggest Law of Attraction experts. Bob is a great believer in the Law and dedicated his life to its teachings.
From teaching others how the Law of Attraction works to talking about the Law of Vibration, Bob shared his knowledge on this topic, telling others how it can work for them.
Bob believed that when you feel and visualize what you want in your life, you will attract it. He stated that many successful people did not know how they would achieve success, but that they would achieve it.
Bob also said that even if you do not understand the Law of Attraction you should not reject it, as it is always working and you will always attract 'the way'.
The Law of Attraction also played a huge part in Bob's seminars and teachings, dating back from the 1970's and throughout his entire life.
Bob Proctor in The Secret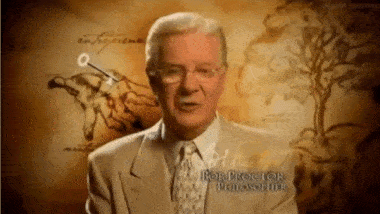 Bob's teachings and beliefs with the Law of Attraction caught the attention of Rhonda Byrne, author of 'The Secret' book, and also director of 'The Secret' movie. Bob was asked by Rhonda to feature in both of these.
Bob Proctor was one of the featured teachers from 'The Secret' book and movie. There are many quotes from Bob used in this self-help book and different teachings of the Law of Attraction are discussed.
In Bob's opening quote from the book, he talked about what The Secret actually is. He believed that we all work with one infinite power and guide ourselves by the same law. The Law is attraction, and what we are thinking and holding in our mind, we are attracting.
He also spoke about how we can all switch negative thoughts to positive ones, which will then help us to actually start feeling good and attracting the good things we want.
Bob Proctor was featured as a teacher in the documentary of 'The Secret'. Where the same quotes are spoken about again and in more detail. Bob talked about attracting what you are thinking and how you can succeed in life and get what you want through using 'The Secret'.
Proctor Gallagher Institute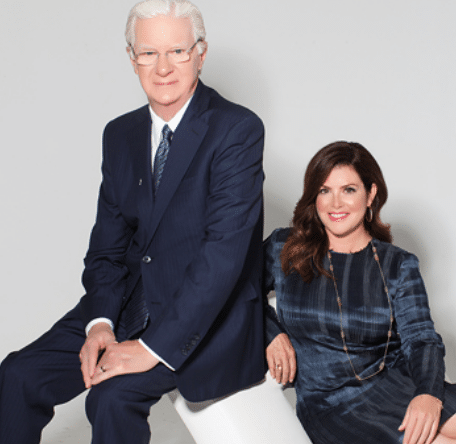 The Proctor Gallagher Institute offers life and business coaching. Their documented vision is to "significantly improve the quality of lives globally by elevating the quality of thoughts individually."
Sandy Gallagher is a partner of the institute who met Bob when she attended one of his seminars, which transformed her life.
Sandy had originally been a highly successful banking attorney, but after attending Bob's seminar, knew she had not fulfilled her life's true purpose, thus the institute, with Bob, was created.
The goal of the institute is to teach and empower its audience, providing products, services, seminars, and events to help its audience understand the Laws of the Universe. The institute aims to help people reach their full potential and use the power of their minds to create their dream life, infused with the teachings from Bob's legacy.
There are many great products offered by this institute including the well-known programs: "6 Minutes To Success" and "The Science Of Getting Rich".
Products, Seminars, and Coaching
Bob Proctor created many products, books, and run various seminars, and coaching programs. From his many years of experience, Bob's teachings did and still do, offer invaluable advice on how to make the most out of your life.
Whether you want to enroll in an online programs, or read Bob's books, there are plenty to choose from on various different topics. All of which have been highly praised by his readers and audience across his career.
Bob Proctor's The Science Of Getting Rich Webinar Masterclass
Before his passing, The Proctor Gallagher Institute put together a free and time-limited webinar masterclass with Bob Proctor, teaching principles of wealth and success that many people completely miss.
This webinar is based on the timeless teachings of 'The Science of Getting Rich', and Bob Proctor walks through the teachings step by step.
Bob closely studied The Science of Getting Rich for many years, learning the laws of success from the author Wallace D. Wattles to create desired wealth.
In order to master the principles of The Science of Getting Rich, Bob identified the one important thing that was missed out from this powerful book that makes it easier to manifest wealth and to make asking more of it completely ok too.
This is an extraordinary webinar that should not be missed – and you too have the opportunity to attend.
Register free for this webinar – it should not be missed.
6 Minutes To Success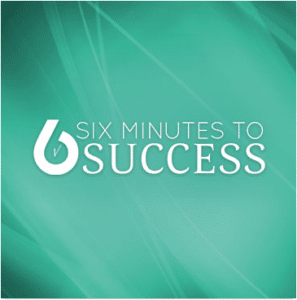 This program from Bob was designed to give you a daily dose of advice and inspiration for success. You will have steps to take each day that can allow you to improve and get the results you want.
Each morning you will receive a short video in your email from Bob which will include anything from the universal laws, health, money, relationships, and anything that can help you to achieve success.
These videos are made to teach and motivate you to take inspired action throughout your day.
The '6 Minutes To Success' program is aimed to help you develop effective habits which can help you to succeed. Watching these videos every day should help you get into the right mindset for achieving your goals in life.
As well as the daily videos from Bob, this program also includes a starter kit, action planner, and a workbook too.
Magic in Your Mind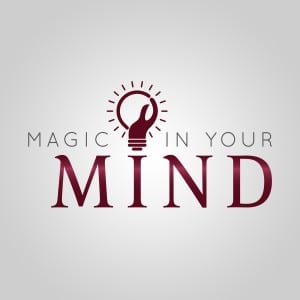 Another program of Bob's is called "Magic In Your Mind", and Bob is joined by Sandy Gallagher and Mary Morrissey in his 6-week course.
This program is designed to help you challenge your mindset and negative thinking and change it in a way that makes your thoughts stay in harmony with who you want to be, and what you want to have.
This program is made to help you develop your six higher mental faculties – imagination, intuition, will, perception, memory, and reason, and challenge your current way of thinking.
Each week on this course, you will receive an audio coaching clip from Bob and Mary where they discuss a faculty and help you to improve and develop it.
Every day on this program, you will receive a video lesson and exercise from Sandy, where she explains further insights and techniques to further develop the faculty.
This should then help you to develop one faculty a week and understand how to use it in a more rewarding way.
This program can help you to achieve what you want out of life by using your mind in a more positive and motivating way, and by developing your higher mental faculties.
Bob Proctor's Books
Bob Proctor was an author of many extremely successful books and is most known for his famous book "You Were Born Rich and "The Art Of Living". Quite a few of Bob Proctor's books involve some discussion on the Law of Attraction.
In many of his books, Bob helped the reader to achieve success, whether it be in wealth or other aspects of the reader's life.
A lot of reviews of Bob's books have suggested that they are all clearly explained and easy to read for anyone who wants to follow them. His books have proved to be very successful and aim to help people to live more successful and fulfilling lives.
You Were Born Rich
"You Were Born Rich" has been named one of the most comprehensive personal development books available. Bob teaches the reader how to tune into the immense potential that we were all born with and explores the universal laws that allow you to attract anything you want.
This book is designed to help you unlock your full potential in order to achieve financial, emotional, spiritual, and physical prosperity. As well as teaching you how to do this, the book also talks about how highly successful, wealthy people know the importance of creating the right images in your mind.
Overall, "You Were Born Rich" aims to teach you to develop your untapped potential and change your mindset to achieve the life you want to live.
The Art of Living
In "The Art of Living", Proctor provides transcripts of one of his most popular and successful workshops (called "Matrixx") and sharing his wisdom from this to a wider audience.
This book aims to explain why you need to unlearn most of the false beliefs we are taught at a young age and throughout life.
Bob also talks about how you can obtain whatever you want in life, how you can retrain your brain and dismiss negative thought patterns as well as learn to arrange your work for maximum effectiveness.
In this book, Bob showed that his approach can be used not only to attract wealth but also to enhance every area of life, including the parts you used to believe, were doomed to be unsatisfying.
The ABC's of Success
In 'The ABC's of Success', Bob Proctor goes even further than the simple laws of success and attraction as he discusses 67 different topics essential to all those who wish to make their dreams a reality. These topics include persistence, winning, vision and effectiveness.
This book is a great guide to the principles of success from Bob and is a great resource for anyone who would like the combined wisdom from a century of success in a single book.
Bob Proctor's Youtube Channel and Videos
Bob hosted a very successful Youtube channel, under Proctor Gallagher Institute. He published over 200 videos, that range from tips on setting goals and meditation exercises, to in-depth explanations of the Law of Attraction and much more.
Also available, are some of Bob's seminars and DVDs, which you can view for free on his channel. Bob offers motivation and coaching videos on different topics, most of which surround success and the Law of Attraction.
Bob also produces webinars and live chats on his Youtube channel and offers videos from his students, explaining what they have learned from Bob.
You can learn a lot from Bob's videos, as he offered a number of teachings and explanations on various topics that even a complete beginner can understand.
With over 1.5m subscribers, these free videos prove to be extremely popular and offer even more detailed teachings from Bob and other guests, allowing you to extend your knowledge on achieving the life you want to achieve.
Bob Proctor Quotes
"Thoughts become things. If you see it in your mind, you will hold it in your hand."
"Set a goal to achieve something that is so big, so exhilarating that it excites you and scares you at the same time."
"You are the only problem you will ever have and you are the only solution."
"Change is inevitable but personal growth is a choice."
"The only limits in our life are those we impose on ourselves."
"Anyone that ever accomplished anything, did not know they were going to do it. They only knew they were going to do it."