20 Extraordinary Pictures To Restore Your Faith In Humanity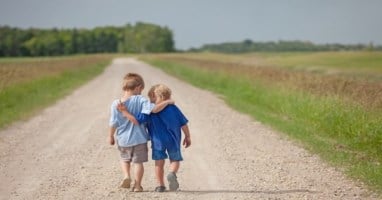 In a world fraught with wars, poverty, strife, and loneliness it's always good to remind ourselves that the war for humanity is far from lost…
Restore your faith in mankind. Check out these 20 incredible pictures capturing the human race at their very best.
1. "I'm sorry for how the church has treated you!"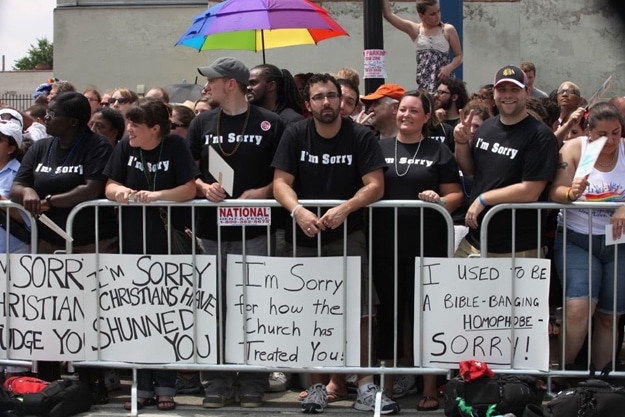 This picture shows Chicago Christians who turned up at a gay pride parade to apologize for homophobia in the Church and show their support.
---
2. Two Brave Norwegian Men Rescue A Sheep From The Ocean

---
3. Subways Selfless Gesture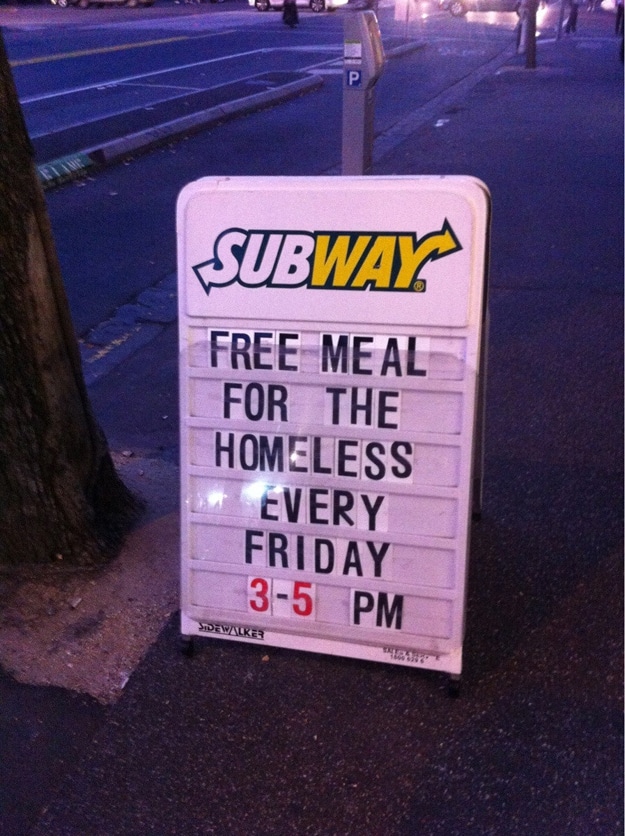 ---
4. Cute Cat Rescue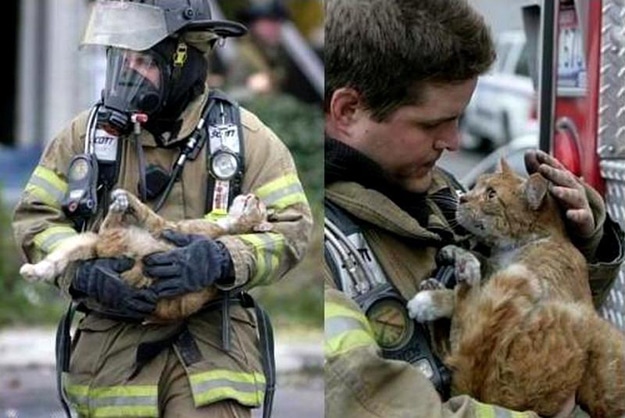 Fire-fighter administers oxygen to a cat rescued from a house fire.
Photo Credit: Chris Butler/AP
---
5. A Touching Exchange Between A Guatemalan Girl And A Tourist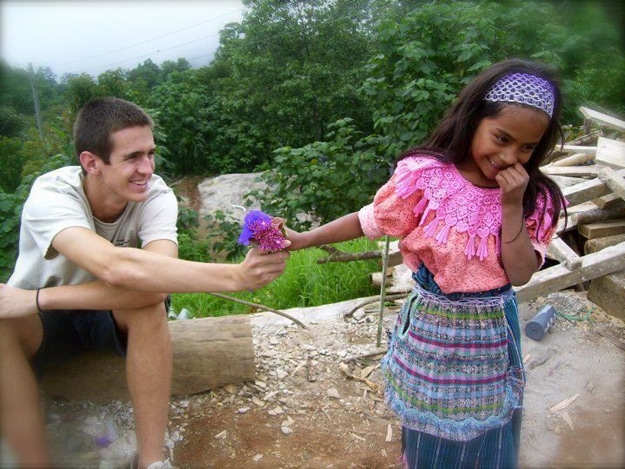 ---
6. A Lovely Birthday Surprise
---
7. A Man Jumps Into The Rough Waters To Save A Stranger's Drowning Shih Tzu
---
8. A Written Note On A Young Family's Bill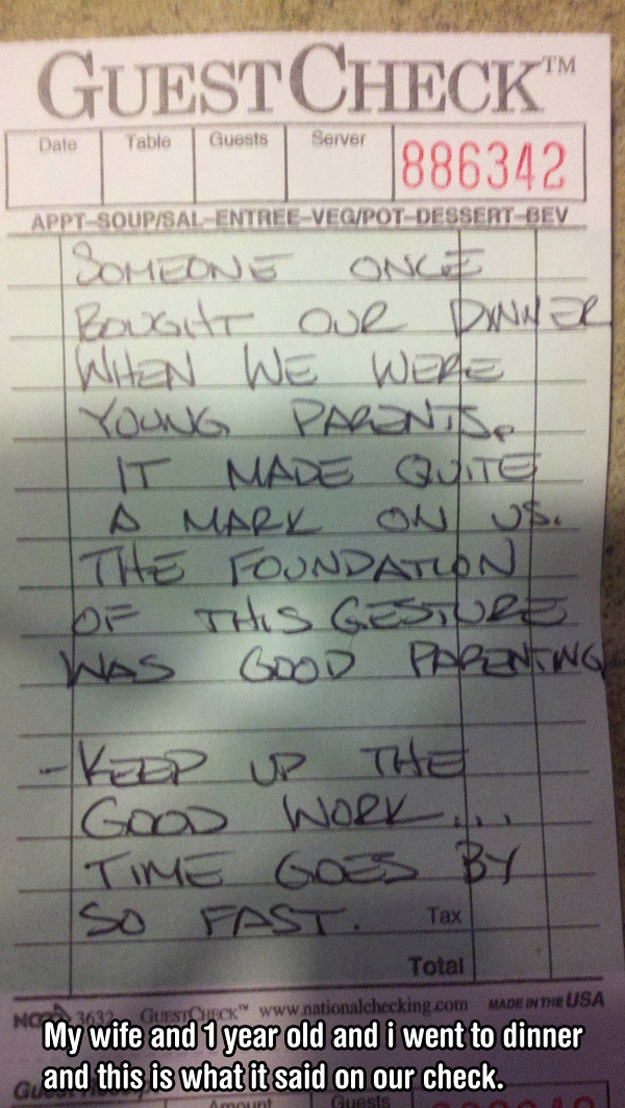 ---
9. A Man Gives His Shoes To A Young, Homeless Girl In Rio de Janeiro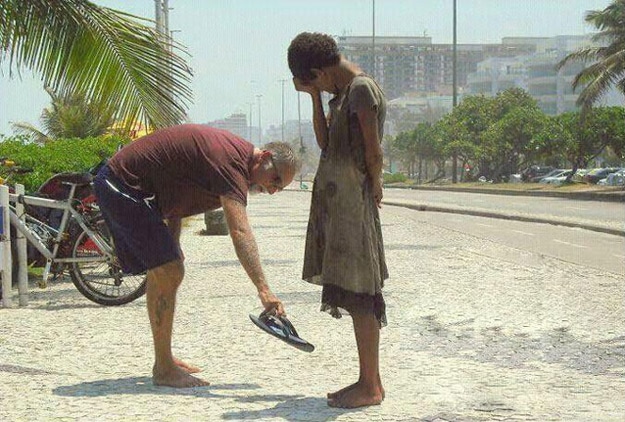 ---
10. The Sign In The Window Of This Incredible Dry Cleaner's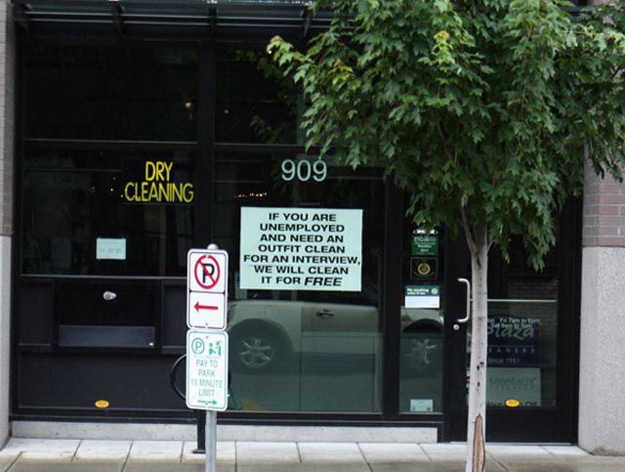 ---
11. An Officer Buys A Homeless Man Some Shoes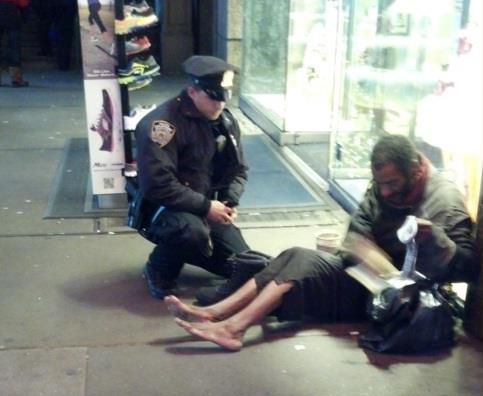 ---
12. An Afghan Man Offers Tea To A Thirsty Soldier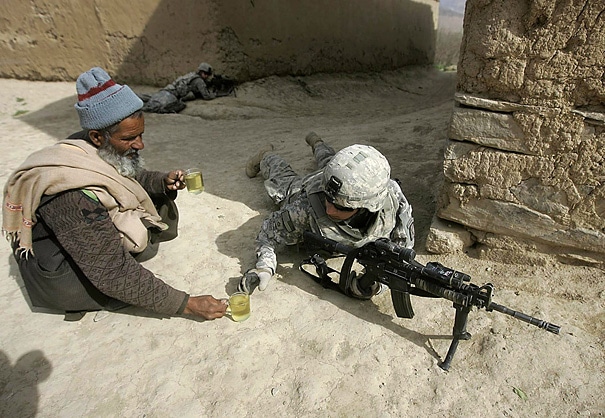 ---
13. Hussain, A 34-year-old Muslim, Helps An Elderly Lady With Her Bags At The Train Station In London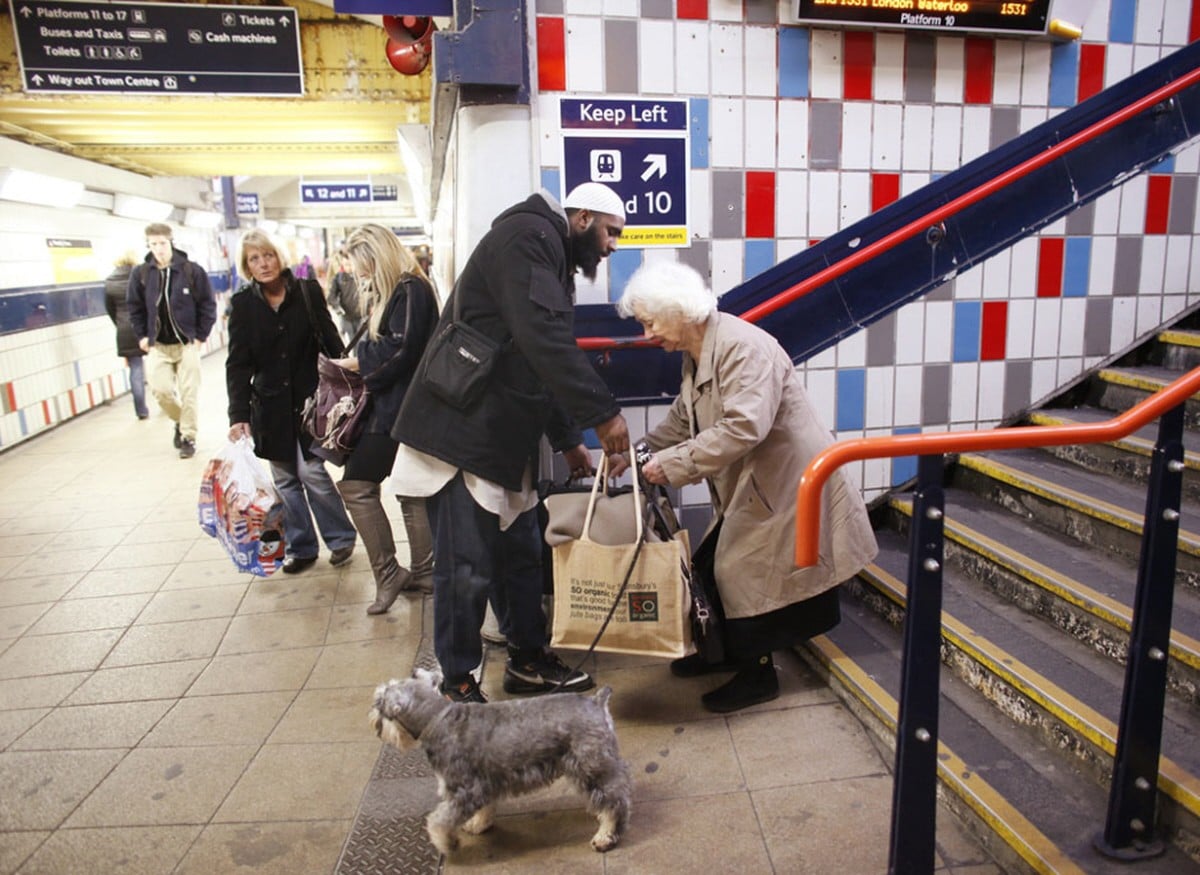 ---
14. This Child's Parents Built His Halloween Costume Around His Wheelchair. Best Parents Ever?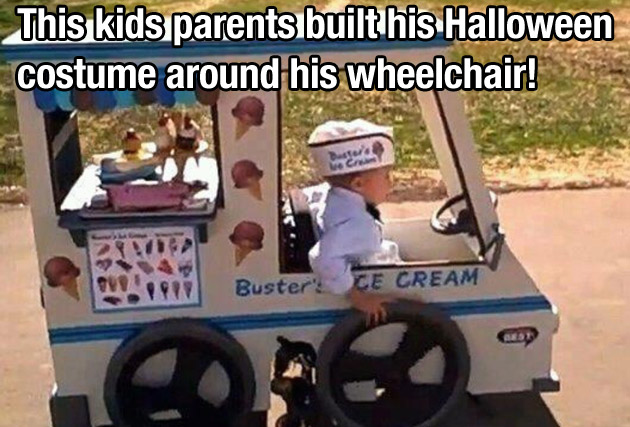 ---
15. A Homeless Man And His Dog Keep Each Other Warm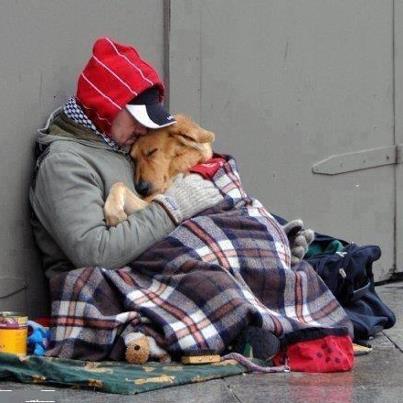 ---
16. Israeli Woman Protects Palestinian Boy From Soldier…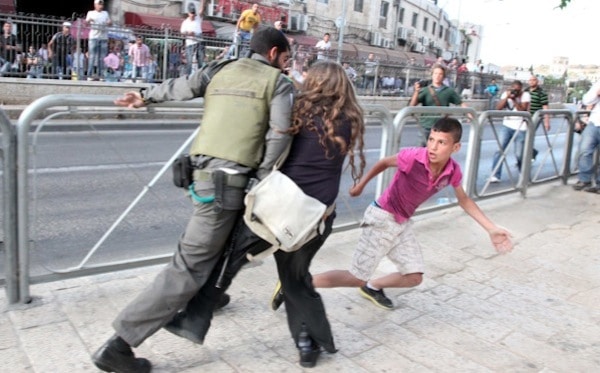 ---
17. Incredible Dad Spends The Day With His Son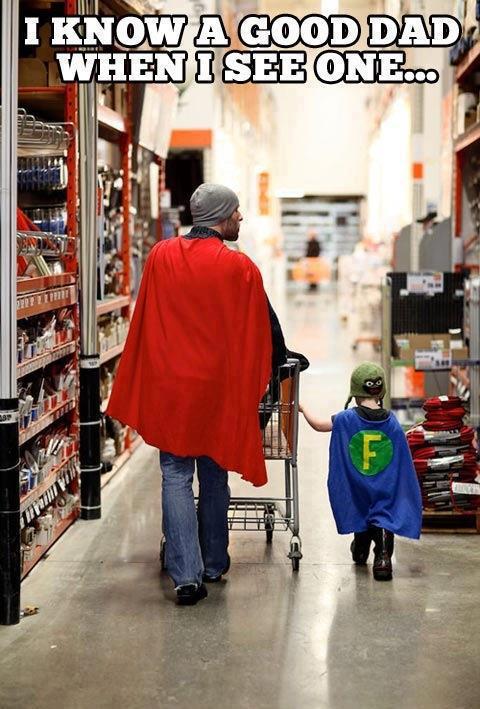 ---
18. Toddlers Demonstrate How There's Never A Bad Time For A Cuddle…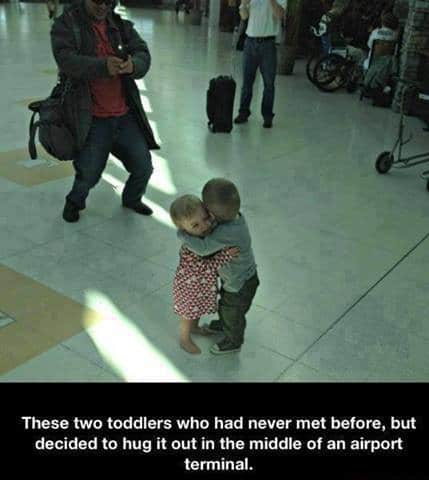 ---
19. Inspirational 82-year-old Barber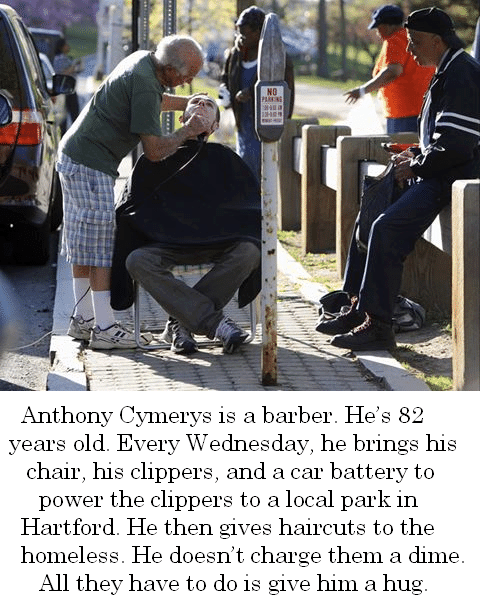 ---
20. Puppy Parade!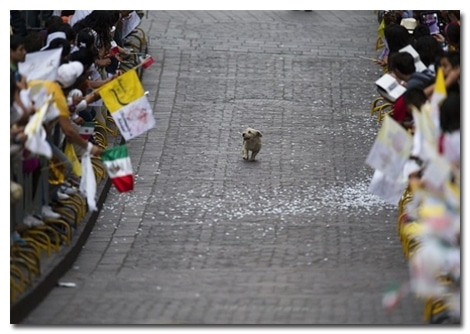 ---
Even the smallest act of kindness can go a long way in helping to make the world an even better place. So ask yourself; what can you do today to help make the world that little bit brighter?
Let us know what you think of the pictures, or tell us your stories of bravery, comradery, unconditional kindness and love. You can either share your thoughts in the comments below or over at Facebook!