Top 10 Law of Attraction Movies That You Must See In 2023
Believe it or not, the power of the Law of Attraction has been discussed in movies for decades. From sci-fi thrillers to romantic comedies, stories about the Law of Attraction touch all genres and have been inspiring viewers for years.
Whether you're a fan of the teachings of The Secret, an avid movie-goer, or both, you've probably noticed how frequently this theme pops up in films.
The Law of Attraction is a powerful tool that can help us manifest our desires and shape our lives, and with the right movie, this process can be amplified.
But with so many movies to choose from, how can you be sure which ones will give you the biggest boost?
To help you out, we've compiled a list of the top Law of Attraction movies about the manifestation. All of them can teach you some very powerful lessons about yourself and the universe as a whole.
This list of Law of Attraction movies is intended to inspire you, and to change your life, perhaps, in ways you've never considered before.
Have You Seen These Movies About The Law Of Attraction & Manifestation?
Number 10: Conversations with God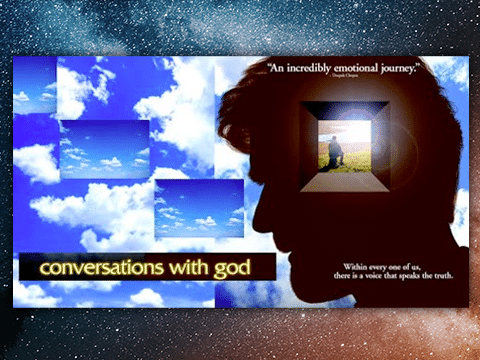 A story of a man who finds that when he communicates with the universe, the universe answers back. Based on the series of books of the same name – conversations with god focuses on the true-life story of Neale Donald Walsch, who suffers a traumatic life-changing experience.
He breaks his neck in a car accident and loses his job, soon finding himself living on the streets, Neales luck continually goes from bad to worse. Run down, hopeless and alone, Neale begins to ask God questions… Not expecting to get a reply back – but he does.
Conversations with God is the fascinating tale of one mans' journey from the very bottom all the way to becoming a best selling author. The books that were created from this experience have been read by over 7 million people and translated into 36 languages. This movie is a great insight of the experiences Neale Donald Walsch overcame – this movie is strongly recommended as are the books too.
Number 9: Being In Heaven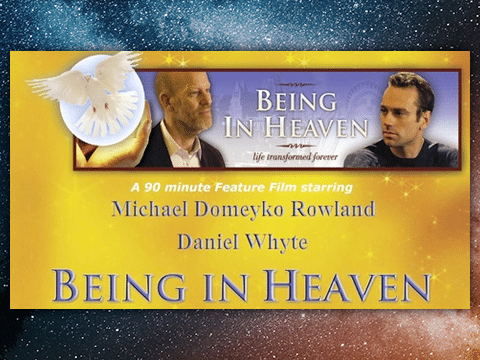 When Jason Masterman's successful career as a stock broker comes to an end during the global financial crisis, he is forced to retreat to his home town on the other side of the world and start again.
After a chance encounter with a strange man, Jason returns to New York with a brand new direction for his life. But all may not be as it seems.
Being in heaven follows Jason through an inspirational journey of awakening.
The message that comes up at the end of the trailer is "Are you ready to be transformed forever?" and with a tagline like that, how can you not be intrigued to give this one a go?
Being In Heaven is a fantastic reminder that the ability to completely transform our lives is within us all. We just need to allow it.
Number 8: The Shift by Dr. Wayne Dyer (AKA Ambition to meaning)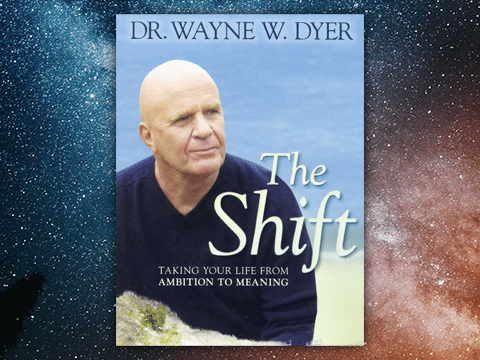 Dr. Wayne Dyer needs no introduction. Best-selling author of 'The Power Of Intention', motivational speaker, and spiritual teacher.
This movie follows 3 interwoven stories of different guests who check into a stunning Californian resort. With a struggling young mother, a husband who can't remember when he last felt love, and a filmmaker desperately trying to complete his latest project.
Through the teachings of Wayne Dyer, we see their lives make a complete transformation. It's impossible to come away from this Law of Attraction movie without feeling inspired about your own journey through life!
This all-star cast features Edward Kerr, Michael Deluise, the wonderful Portia de Rossi and of course Dr. Wayne Dyer himself.
The Shift is a fantastic watch and as always it's worth picking up the accompanying book by Dr Dyer if you enjoy it!
Number 7: The Celestine Prophecy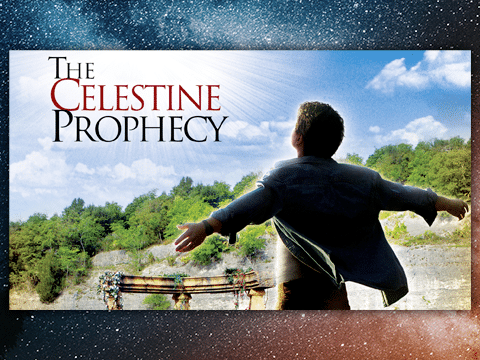 Disillusioned with his life, John Woodson finds himself in the jungles of Peru after a series of mysterious coincidences.
His task, to find an ancient scroll known as the Celestine Prophecy. Little does he know that his journey to find the scroll will not only lead him to an awakening that'll change his life but potentially redefine human life as we know it!
Starring Matthew Settle, Thomas Kretschmann and Sarah Wayne Callies, this romping adventure is as fun as it is inspirational. But the action doesn't take away from the important spiritual message at the heart of it all.
An excellent movie that even those who do not share with you an interest of the wonders of the Universe, you can be confident that they will enjoy this.
Number 6: You Can Heal Your Life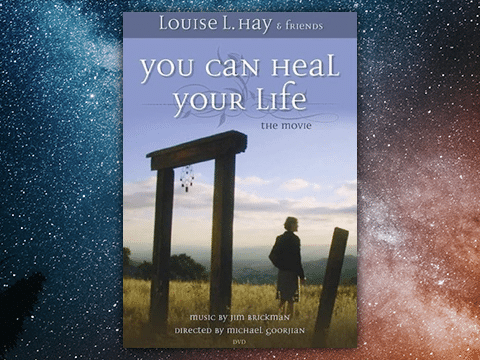 A time-based movie on the best-selling book, 'You Can Heal Your Life' by Louise Hay.
This powerful true story focuses on Louise's life and the many challenges she faced along the way.
Using the power of positive affirmations she was able to turn everything around. Lousie begins spreading her teachings of the unbelievable power of positive affirmations to thousands of everyday people. But of course, she isn't alone in this journey!
This Law of Attraction movie features appearances from the likes of Dr Wayne Dyer, Esther Hicks and Gregg Braden. There is no better confirmation that daily affirmations work than this movie.
Filled with tons of inspirational messages surrounding the Law of Attraction, 'You Can Heal Your Life' is 100% worth watching.
Number 5: Milton's Secret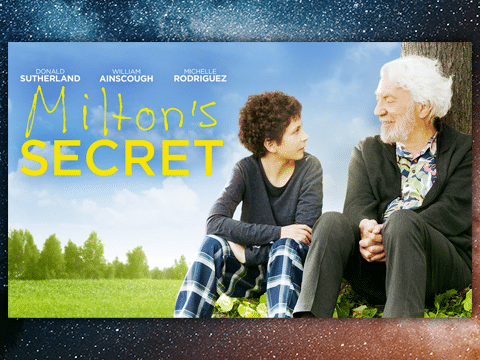 This movie is based on a children's book by the one and only Eckhart Tolle.
Another all-star cast has been assembled here to bring Eckhart Tolle's teachings to the big screen. Starring Michelle Rodriguez and Donald Sutherland.
Miltons Secret tells the tale of a young boy who is already feeling the stresses of life. His parents are constantly worried about money and he finds himself the victim of the local bully.
When Miltons Grandfather comes to visit he shares with the young boy that worrying about the future and the past is a waste of energy. Teaching him that the only thing that truly matters is finding happiness and to live in the present moment. This is a terrific film that is suitable for all the family that'll be sure to provoke some fascinating conversations with the younger people in your life.
Number 4: Under The Tuscan Sun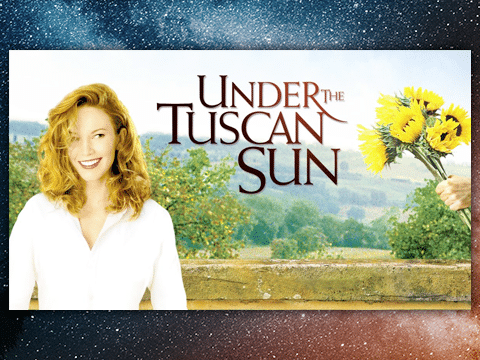 Based on a true-life story. This time we see writer Frances Mayes struggling with finishing her newest book. Her life is thrown into further turmoil when her husband files for divorce and wants to take the house.
Completely lost, Frances is thrown an unexpected opportunity when her best friends suggest she joins her on a tour of Tuscany.
With a feeling of nothing to return home to, Frances leaves the tour and buys a run-down villa in Tuscany. Frances lays out what she wants to accomplish with this new challenge as she continues her journey to rediscovering herself as well as attracting her new dreams.
This Law of Attraction movie rom com is a lot of fun but comes with a very powerful message. Stating how you can always change your life no matter how hard it gets.
Number 3: Pay It forward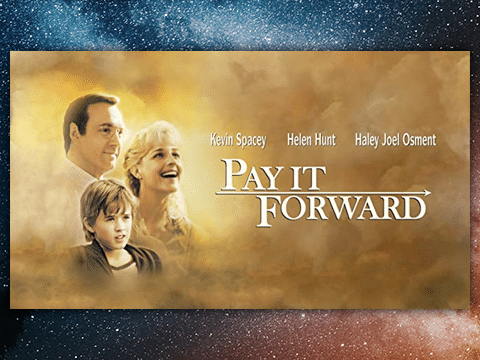 This manifestation movie features a life philosophy we should all introduce into our lives.
A social studies teacher, played by Kevin Spacey, asks his junior high school class to think of an idea to change the world and put it into action. A young student named Trevor, played by Hayley Joel Osment, comes up with the idea of 'paying forward'.
When someone does a favor for you, instead of paying it back, you pay it forward. You do this by helping three other people instead. This starts a chain of events that not only transforms Trevor's life but those around him. Including his alcoholic mother, played by Helen Hunt.
Pay it forward is a heartwarming story and a philosophy that has been part of the mainstream for a while now. This simple act of kindness can have a profound change on a huge number of people from such small beginnings. The performances from the leads are all strong (as you'd expect from this cast). This ones a tearjerker but it's impossible to come away without a positive outlook on life. It's highly recommended!
Number 2: The Abundance Factor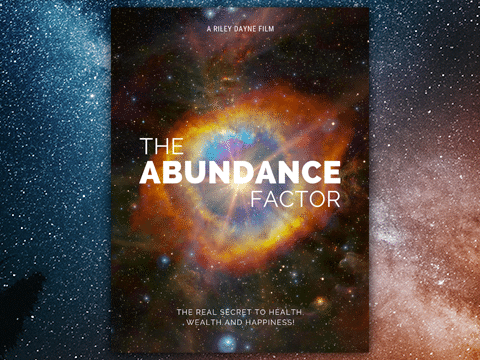 One night, a man gets out of his bed, he walks across his room to his second-story balcony, and steps off. This freak occurrence of sleepwalking left a 22-year-old facing his own mortality which ultimately kick-started his journey of self discovery.
After this life-changing accident, director Riley Dayne (who also made the equally fantastic Unsinkable by Sonia Ricotti) sets out across the world to try and find the answers to the big questions in life.
Along the way, he meets a whole host of the most knowledgeable experts on the subject of prosperity and discovered that abundance is all around is.
This incredible documentary stars some well known faces such as Dee Wallace, Joe Vitale and the late great Bob Proctor. This inspiring documentary is well worth a watch, it's easily one of the most uplifting Law of Attraction movies you'll ever see.
Number 1 Law Of Attraction Movie: The Secret: Dare to Dream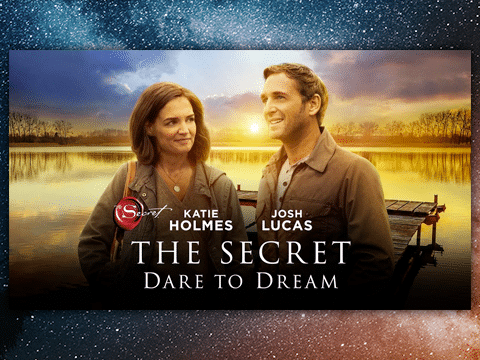 When Rhonda Byrne authored one of the world's most famous self-help books ever published, The Secret was bound to be made into a feature film. This exciting idea become a reality, when Dare To Dream hit Hollywood.
'The Secret Movie: Dare To Dream' crafts a story around the core principles of the Law of Attraction and how you can manifest exactly what you want from your life.
Starring Katie Holmes as Miranda Wells, a grieving widow and mother of three children, whose life changes for the better.
The pivotal moment comes when she finds herself in a powerful storm and encounters a mysterious handyman called "Bray Johnson", played by Josh Lucas.
As Miranda gets to know Bray in just a few short days, he explains his unique perspective on life. Which could change everything. Bray teaches Miranda that she has the power to create her own reality. She eventually sees how she can tune into, and respond to, the Universe.
There is also an extremely mysterious twist that arises when Miranda uncovers a link between her handyman Bray and her past. Dare to Dream is a fun, uplifting, thought-provoking, consciousness-raising, heartwarming love story. To learn more, you can read our official The Secret: Dare To Dream review, and this movie is available to watch on Netflix and Prime Video.
---
We hope you've enjoyed our list of Law of Attraction movies! There's something for everyone on this list, from comedies to dramas.
If you're looking for a movie to watch on date night, or a movie to watch with your family, you'll find something on this list to enjoy.
No matter which Law of Attraction movie you choose, remember that it's the message of the movie that matters most. Believe that you can create your reality, and then take action on it. Your dreams can become a reality!
---
Have you seen all these Law of Attraction movies? Have we missed any of your favourites? Please let us know in the comments below and feel free to share this video with your friends and family.
Related article: Top 10 Law of Attraction Documentaries