Positive Skywriting Appears Over New Orleans
Mysterious messages appeared in the blue sky over New Orleans last Wednesday. Thousands of people could see the words hope, love, pray, respect, faith, believe, trust, love, coexist and jazz written right above them.
These inspiring messages of joy and peace were a gift to the residents of New Orleans from Frank Scurlock, based in Los Angeles but native to New Orleans. According to his words he just wanted to remind everyone that life is full of good things that we sometimes forget to be grateful for.
"There's a lot of goodness, and people tend to forget that. We want to remind people it's better to be good," Scurlock says.
"Respect" (Photo from Suzy Pierre)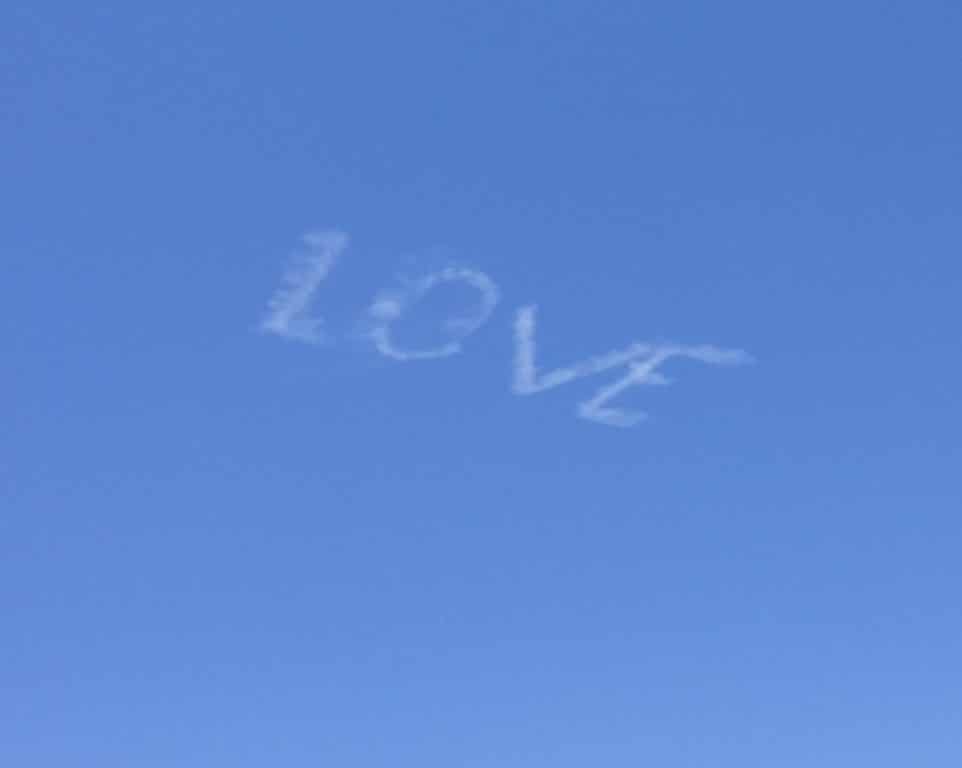 "Love"
"Live"
And let it remind you too how important random acts of kindness are. And you don't have to have an airplane to do them. Kiss or hug someone, say hello to a stranger, say something nice about someone…There are plenty of ways to inspire others or make someone feel happier just simply 'noticed'…
Smile at a stranger with kindness and you will often experience a smile back… and the butterfly effect will most probably continue on without you even realizing.
… Have a gift today from us to you…
Download this free Law Of Attraction Tool Kit with our compliments and have a great day! Sending you all the light and love! 🙂