This Ancient Hawaiian Huna Philosophy Will Change Your Life
Even if you've been reading up on the Law of Attraction for quite some time, it's highly likely that there are still some things you don't know. If you're going to create your most optimal future, there are commonly hidden mysteries and secrets of manifestation that you still need to discover. And most people miss them.
In fact, I would recommend you to start with understanding the science behind the Law Of Attraction. So many people still have doubts about whether or not it works because they haven't looked into the scientific evidence properly. And the truth is that the Law Of Attraction is very closely related to quantum physics. If you want to really (and I mean really) understand the logic, reason, and mechanisms behind it, then have a look at the numerous LOA studies.
There is actually a whole program on the Science Behind The Secret. You can watch part of it for free if you click the link below! But fair warning – it's quite a scientific approach. Therefore, it may not be for everyone. However, it is packed with tons of amazing information and several practical worksheets. You can request access to it by clicking the link below!
But in this article, I want to show you how much you can learn from a different source. This source is the ancient Kahuna (sometimes called "Huna") philosophy of Polynesia and Hawaii.
Just to be clear: it's not a religion that you have to join. It is just a collection of principles of life. Principles that help people to experience life to a much deeper and fulfilling level. Read on, and you will be amazed at how very practical it is.
Here are the key facts you need to know.
What Is The Kahuna Philosophy?
Over 3000 years old, the Kahuna philosophy is part of one of the world's oldest and most deeply spiritual cultures. The word "Kahuna" means "secret", and the entire philosophy is based around the idea that we all collaborate with the universe create our own reality; through our unique structure of beliefs, our thoughts, our emotions and the way we interpret events around us.
Mastering the skills associated with Huna allows you to create your own reality consciously. So, it stands to reason that these very same techniques can enhance your understanding and use of the Law of Attraction.
The 7 Huna Principles
Leading Kahuna expert Dr. King has recently distilled the philosophy into easily explicable principles that you can use in everyday life as you work to manifest the things you desire.
There are 7 of them:
1. The First Huna Principle: The World Is What You Think It Is
So, everything you do influences your personal experience of reality and literally shapes the world around you. If you live a life of fear and doubt, then you create a reality of fear and doubt.
Meanwhile, if your beliefs and emotions are focused on joy and curiosity, you shape your world in a much more positive and gratifying way.
2. The Second Huna Principle: There Are No Limits
The truth is that there are no real boundaries anywhere. There are no boundaries between you and your body, or you and others, or you and the universe.
We think about the world in terms of separations, but the nature of energy means that there's a certain sense in which we're all interconnected and all one. When you learn to think about things in this way, the idea of manifesting what you want through thought and feeling starts to make a lot more sense.
3. The Third Huna Principle: Energy Flows In The Direction Of Attention
You have an incredible power to direct energy. However, be careful where you're directing it. If you're paying attention to negative thoughts and feelings, this not only creates a less pleasant reality but can also do so at a very fast rate.
Conversely, if you can direct energy towards things that excite you and make you feel good, you'll lend a lot more power to your intentions.
4. The Fourth Huna Principle: Now Is The Moment Of Power
Living in (and fully connecting with) the present is the best way to create a wonderful existence.
It's important to see that the past cannot hold you back if you don't let it. Plus, it's vital to realize that are not bound by the image of bad things that could happen.
Seize the day!
Start working right now to change the limiting beliefs that are holding you back from designing the ideal future.
5. The Fifth Huna Principle: To Love Is To Be Happy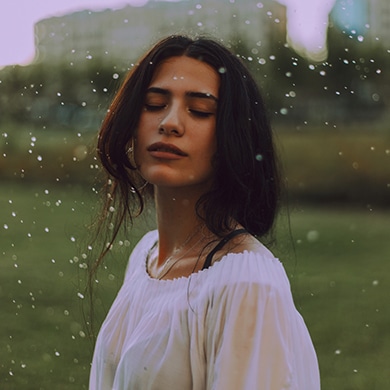 Everything in the universe is here because of love. This includes us, even when we don't feel like love is what is powering or sustaining us.
In Huna philosophy, love is what creates happiness. Nurturing and paying attention to feelings of love will allow you to vibrate at a higher frequency, while can in turn dramatically enhance your ability to manifest what you want.
6. The Sixth Huna Principle: All Love Comes From Within
You don't need to look to external sources to find love. In this way, you can actively channel its power without any help at all. You are an active channel for the universe, and the sooner you truly realize this the sooner you can use that power to its full potential.
7. The Seventh Huna Principle: Effectiveness Is The Guide To Truth
Huna philosophy assumes that there is no absolute, objective truth. Instead, the truth is subjective and relative. Truth must be effective or convenient for you.
Essentially, the key piece of wisdom here is that no matter what schools, belief systems or philosophies you're drawing from, you should feel totally free to use what works. Discard the rest, and create a system of truths that are right for you.
Ancient Huna Symbol
Ancient Hawaiian shamans used Huna symbols to evoke energy. There were 36 of them discovered in a series of manuscripts.
According to the legend, this Huna symbol radiates energy and light. It helps create happiness and abundance.
The circles in the symbol represent unconditional love and the lines show divine power. The symbol is said to be a source of blessing for whatever location it is in or whoever is looking at it.
Kahuna Visualization
Huna philosophy also involves using a visualization technique sometimes called Ho' Ano ("Making the Seed"), and the principle is very similar to what you'll already have practiced for your Law of Attraction work.
Not only has Kahuna influenced Law of Attraction techniques, but it's also thought to be the route of modern therapeutic reprogramming techniques.
You should form a vivid picture of what you want, painting a beautiful image of the life you want to create (a "seed picture"), and feel what you know what you will feel when you've manifested successfully.
This process helps you harness the power to bring your ideal reality to fruition.
---
The Science Behind The Secret…
If you've enjoyed reading this guide and article, I'm sure you may also enjoy the in-depth video series, Science Behind The Secret.
The course has been created from comprehensive research conducted over the last 20-years. And all this research is available for you to consume and study at a discounted rate.
This amazing course includes:
Over 4 hours of video content and unique lessons.
Bonus worksheets, homework, and continued learning!
Bonus reinvention training.
No need to adjust schedules! Just log in anytime and learn, learn, learn!