What Is Your Legacy To Making The World A Better Place?
Most of us know the value of clearly defining our goals for the success and fulfillment we want to achieve in our careers, relationships, health, and personal growth.
Yet there's another area of goal setting we sometimes overlook: our legacy.
Your legacy goal is one that defines the kind of lasting contribution you want to make in the world. As you grow personally, you increase your ability to transform the world around you. Have you considered how you might do that?
4 Simple Ways You Can Change The World
Maybe you can't donate $100 million to one of the nation's worst-performing school districts like Facebook CEO Mark Zuckerberg or contribute billions of dollars to help solve the world's health and humanitarian challenges like Bill and Melinda Gates.
But one motivated person with a singular intention can do much more than you might imagine.
Let's look at 4 simple ways you can change the world and make an impact…
1. Spend Your Time Wisely
Consider exactly how you are spending your free time. Who are you helping? Yourself, or countless others? It's important to remember that our time is precious and valuable but so easily given. This can sound daunting but, in fact, it means that sometimes the best gift is your time. Consider gifting this time to others less fortunate than you.
Here are some ideas and ways you could use your spare time to help change the world:
Become a tutor or mentor.
Go litter picking.
Volunteer at an animal shelter, for a charity, soup kitchen or organization.
Simple acts of kindness, such as helping someone cross the road or helping with your friend's chores.
Join a peaceful protest.
2. Do Everything With Enthusiasm And Commitment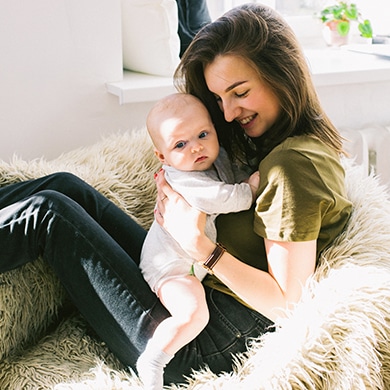 It is very easy to say you will do something when it's in the future. It is not rare for our energy levels to drop after the initial excitement of a project. However, in order to succeed with any goal, this enthusiasm needs to be long-lived. After all, it is better to do one thing perfectly than several things badly. Do not commit to events, project or goals without full enthusiasm and a realistic plan. Once you make that plan, you should do everything that is possible to complete it.
This is relevant to making a positive change and a lasting legacy, as it will, in turn, boost any success you have and inspire those around you. This is especially important if you want to impact the world as only lasting and successful change will permanently matter and be remembered.
Likewise, this also links to our next point…
3. Never Give Up
"Failure will never overtake me if my determination to succeed is strong enough." – Og Mandino
Try, try and try again. This may seem like a very obvious point but it's obvious because it's so useful and true. Life, unfortunately, is full of failure. The only people who succeed are those who get back up.
Get Inspired
In the Effortless Success course, Jack Canfield tells a wonderful story of a woman inspired to help feed starving children.
One day the woman decided she was going to somehow manifest $30,000 in 30 days. While meditating the next morning, a voice inside her said, "Your goal is not big enough". So she upped her commitment to $300,000 in 30 days.
During the next morning's meditation, the voice repeated its message. So, she thought, what if I raise $3 million in 33 days and feed 3 million children?
The next day the voice inside was silent, and the woman started the "Feed 333 Project." Now this woman had never raised a dollar for anything in her life. She didn't know where to begin or how to collect the money.
But she did have a very clear intention.
When she told a friend about her goal, the friend jumped at the chance to help. Another person quickly agreed to build a website to promote the project and collect the donations, and within a few days, a whole team was in place to help.
Jack, who met the woman several days into her project, agreed to do a special teleconference to assist. Those who listened in contributed whatever amount they wished.
In 33 days, the project raised $150,000. Now that may seem like a long way from $3 million, but when charitable organizations informed the woman she could feed 1.4 million children for $150,000, she was delighted.
Here was a woman who had never done anything philanthropic in her life. Yet by setting this huge intention, she attracted the resources and people she needed to raise enough money to feed nearly half of those 3 million children. And you can bet she didn't stop there.
So let me ask you…
In your ideal life, what kind of contribution would you make to the world?
How do you want to make a difference?
Will you plant a hundred trees in your local park?
Work to end poverty and hunger?
Be a big brother or sister to a child who needs a parental figure in their life?
After you take some time to consider these questions and meditate on your intentions, write your legacy goal on paper.
Then share it with someone close to you, and see what happens next.
It may surprise you how quickly you start attracting the support you need to make the world a better place.
Ready to get started today? Simply sign up for Jack Canfield's Effortless Success Mindfest audio course to learn how you can use this inspiration to make the world a better place. Click here to find out more now.