Louise Hay (1926-2017): Founder Of Hay House Publishing
Louise Hay was dubbed by the Australian media, as "the closest thing to a living saint", and she dedicated most of her life to helping others learn what they need to do to live their very best life – physically, spiritually and emotionally.
Louise published various self-help books over the years and her first book, "Heal Your Body", was published in the 1970's, one of the first books of its kind. She is also recognized as one of the first founders of the modern-day self-help movement.
Louise was also very popular for her affirmations and believed that you can choose new thoughts and a way of thinking, in order to live a life you wish for and to become more positive, loving and prosperous.
All of Louise's work had been created to help others bring more wellness into their bodies, minds, and spirits.
Who Is Louise Hay & What Is Her Background Story?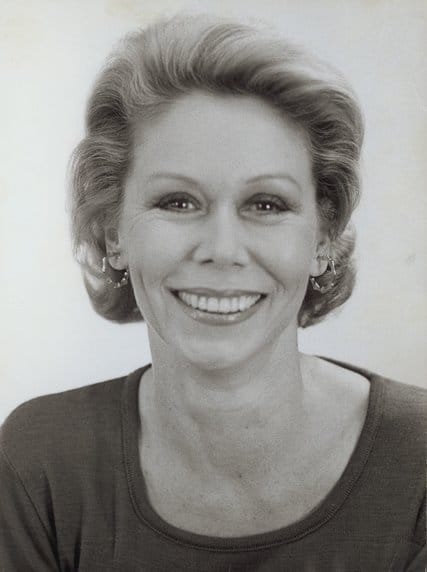 Louise Hay was born in Los Angeles on October 8th, 1926. Louise's early life and teenage years were quite a struggle and involved a lot of misery and abuse. By the age of 15, she had dropped out of high school without a diploma and moved to Chicago. Once she had moved, Louise worked in low paying jobs and later moved on to New York.
In 1950, she became a fashion model and changed her first name. Louise achieved great success as a fashion model and soon met her first husband, Andrew Hay. Although things seemed to be looking up for Louise, after 14 years of marriage she was left devastated when her husband left her for another woman.
It was around this time that Louise found the First Church of Religious Science, which helped her learn the power of thought. Louise played a big role within the church and often led speeches on spoken affirmations and found herself counseling clients. This soon turned into a full-time career for Louise.
Louise believed that our thoughts and beliefs about ourselves can cause us emotional problems and physical maladies. She believed that using certain tools, we can change our way of thinking and change our lives for the better. Louise began traveling across the United States, facilitating workshops to help people to learn to love themselves and heal their lives.
Louise was diagnosed with cervical cancer, and refused medical treatment, instead, developing an intensive self-help program for herself including affirmations, visualization, psychotherapy and nutritional cleansing. Within six months, Louise was completely healed from cancer.
In 1980, Louise moved back to Southern California and her book, "You Can Heal Your Life" was published. The book reached the New York Times bestseller list and more than 50 million copies have now been sold.
From then on, Louise continued to spread her teachings and knowledge; from creating a famous support group, "The Hayride", for men diagnosed with AIDS, to starting a successful publishing company called Hay House Inc, where millions of books and products have now been sold worldwide.
Louise Hay Affirmations and Mirror Work
Part of Louise Hay's approach to healing the body and mind involves saying simple, clear affirmations at least once a day, preferably into the mirror. Louise said that positive affirmations plant healing thoughts and ideas that can help support you in developing self-esteem and confidence, which can create inner joy and peace.
Louise believed that the best way to use affirmations is when you are looking in the mirror. She said that mirror work is the most effective method to use to start loving yourself and the world around you.
When speaking to yourself in the mirror, Louise said that you can become more aware of where you are resisting and you can really connect with yourself on a personal level.
Louise Hay's power thoughts can be used as affirmations, but she also encourages her readers to create their own affirmations based on what feels and sounds true to their deepest selves and their goals.
These affirmations will also help to rewrite any outdated, limiting beliefs and can help the speaker stay connected to the future they want to create. You can find a list of all of Louise Hay's affirmations over on the Hay House website, along with many blog posts on the topic of affirmations and mirror work.
Hay House Publishing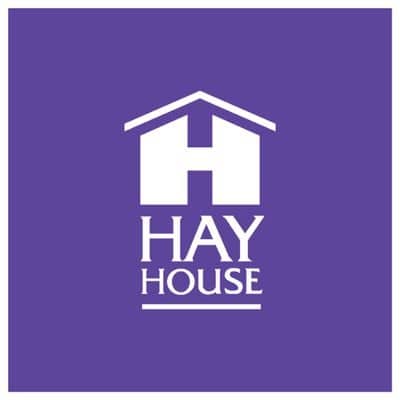 Louise Hay founded Hay House in 1984 as a way that she could publish her early books before she gained national success. Once her first two books were published by Hay House, they became international best sellers.
As the years have gone by, Hay House is now a place where you can purchase products and services that help with personal growth, healing, and empowerment. Hay House now has three different offices across the US and has international divisions in four other countries.
Hay House now publishes DVD's, CD's, calendars, books, and card decks. They also offer online courses and live, in-person events with a number of hosts and experts. They also have an internet radio station; 'HayHouseRadio'.
All of the products, services, programs, and events are based on the same topics: self-improvement, inspiration, health, spirituality, business, mind-body-spirit and much more.
Along with Louise Hay herself, you will be able to find many other well-known authors and teachers published with the company, such as Jerry and Esther Hicks, as well as Louise's friend and international bestselling author, Wayne Dyer.
Hay House Publishing products are available both online and in certain bookstores.
Products and Teachings
Louise created many products and books to help people live their best life and learn about self-development. Not only was Louise a best-selling author, she also created many other products, such as online courses, card decks, calendars, video and audio tracks.
Loving Yourself: 21 Days To Improved Self-Esteem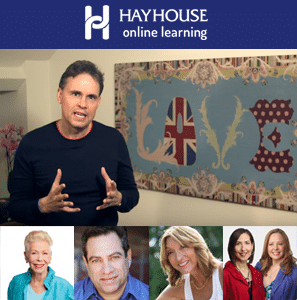 "Loving Yourself: 21 Days To Improved Self-Esteem" is an online course, with Louise Hay and friends. The course focuses on self-love and self-acceptance. Mirror work and affirmations play the main part in this course. Louise is joined by health and spiritual leaders, to help you to start loving and accepting yourself.
The course lasts for 21 days, and each day you will have a new video along with a practice to take part in. The program has been designed to help you learn the following things over the 21 days: achieve self-knowledge and self-acceptance, live the life that truly reflects you, gain more confidence and follow your inner guidance, and lastly, start to recognize that self-love makes it easier for others to love you.
From building your self-esteem to overcoming your fears, these expert teachers will provide you with tools and techniques to help you each day, so that you can start to live your very best life. They also talk through each step with you and explain why mirror work and affirmations can really help you to love yourself again.
There are also a number of bonuses you will get from this program, including the "You Can Heal Your Life Study Course Video", Louise Hay's "Anger Releasing Video", and lastly, the "Love Yourself, Heal Your Life Workbook."
Louise Hay's Books
Louise Hay had many books published throughout her life, including bestsellers "You Can Heal Your Life" and "The Power Within You". As well as these books Louise was also an author of children's books too as she believed that it was important to empower people to become their best selves and be confident in their abilities at a very young age.
All of Louise Hay's books are based on self-love, acceptance, and self-development. Her books were designed to help people embrace their true self, love yourself, overcome emotional blocks from the past, and practice self-love.
You Can Heal Your Life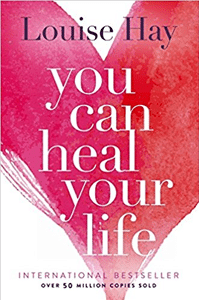 "You Can Heal Your Life" became a bestseller when it was published in 1984 and so far has sold over 50 million copies worldwide.
This self-help book is based on healing, and Louise even tells her own story of how she healed herself after being diagnosed with cancer.
One of the key messages that Louise provides in this book is the following: 'If we are willing to do the mental work, almost anything can be healed.'
In this book, Louise speaks about how every thought we have is creating our future, even if we are unaware of it.
She also explains how we can change our thoughts for the better and create a life we wish for.
This book is widely available on Amazon and directly from Hay House books.
Heal Your Body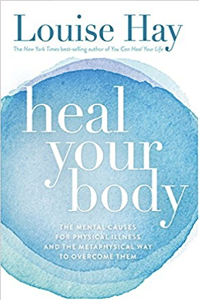 Louise published 'Heal Your Body' in 1976, originally as a pamphlet.
In the book, Louise explains how our attitude to life and the language we use can cause our ailments.
This book was more commonly known as her 'little blue book'.
Heal Your Body includes an alphabetical chart of physical ailments, the probable causes and healing affirmations that you can use to help eliminate old patterns.
This book is close to home for Louise, as she herself has said she used healing affirmations and other self-help methods to cure her cancer.
This book is widely available on Amazon and directly from Hay House books.
The 'Heal Your Life' Website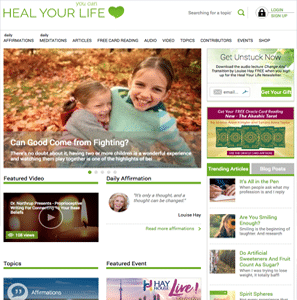 The 'HealYourLife.com' website is part of the Hay House community. The website features articles from the Hay House authors on various regarding self-development. This website also specializes in offering daily affirmations and meditations for their readers, from various experts.
The topics that Heal Your Life's articles and other resources are based on are: Healing, Affirmations, Intuition, Emotional Support, Health, Meditation, Prosperity, and Spirituality. As well as articles and daily exercises, the website also offers free card readings, audio, and video resources as well as live events.
The website also launched a Facebook page too, where in 2013, it hit 1 million followers. Anyone can view the website and blog, or read the experts from Hay House books, which have been contributed by the Hay House authors themselves.
The mission of this website is to offer tools and resources that can help their readers change their life for the better and create love, peace joy and prosperity, and a sense of well-being for themselves. HealYourLife.com has become a very fast growing personal growth and self-help website.
Louise Hay Meditation
Louise Hay said that meditation is one of the most useful tools you can use if you want to live a happier, more abundant life. There is also a section on daily meditations on the Heal Your Life website, where you have a new meditation exercise to practice each day.
Louise's meditation techniques came from her experience of moving from a place of anxiety to a place of relaxation and acceptance. Louise Hay's daily affirmations also go well with daily meditation practice, and Hay House offers a meditation podcast that talks the listener through Louise's Morning Meditation.
Louise Hay Quotes
"You have the power to heal your life, and you need to know that. We think so often that we are helpless, but we're not. We always have the power of our minds…Claim and consciously use your power."
"I say "Out" to every negative thought that comes to my mind. No person, place, or thing has any power over me, for I am the only thinker in my mind. I create my own reality and everyone in it."
"In the infinity of life where I am, All is perfect, whole and complete, I no longer choose to believe in old limitations and lack, I now choose to begin to see myself. As the Universe sees me — perfect, whole, and complete."
"We may not know how to forgive, and we many not want to forgive; but the very fact we say we are willing to forgive begins the healing practice."
"If you accept a limiting belief, then it will become a truth for you."
"Forgiveness is for yourself because it frees you. It lets you out of that prison you put yourself in."
"The past is over and done and cannot be changed. This is the only moment we can experience."