10 Best Law Of Attraction Books To Read (2023)
It is true what people say; one of the most important things that you can ever do is invest time to read. It's a simple formula, the more you read, the more you learn, the more you work at it, and the more you attract opportunity and abundance.
This is why as we wander through life, it's easy to get lost and become overwhelmed. We can often find ourselves stuck in a cycle of negative thoughts, wrong turns, and bad decisions. During these times, it can be hard to remember our purpose so that we can steer ourselves back.
Reading can help us reconnect to our inner selves and gain a better understanding of who we are. Whether you're looking to explore and grow spiritually, or if you're just in need of a bit of inspiration or simply just to learn, books can offer powerful insight into our lives and help us grow in unexpected ways.
By taking the time to read, you can gain a better understanding of the world around you and develop an appreciation for different perspectives. It can assist you to become more open-minded, creative, better able to think for yourself, and work on attracting more positivity.
Is The Law Of Attraction A Book?
Books on the Law of Attraction have been in existence since the beginning of time. They have been concealed as religious texts, stories, scientific journals, and even in modern self-help books. All of these precious vessels of knowledge were created in various styles and from different times in history, but all contain the same life-changing message. A message that you are the creator of your own law and universe.
In any of the books that you may find on the Law of Attraction, you will find that there is not one single author who has claimed to have 'invented' the Law of Attraction. This is because, unlike other books, the Law of Attraction is not something that has been plucked out of the imagination of one individual. Similar to how no-one can claim to have invented the moon or the sun, or the stars. The Law of Attraction always has, and always will be a constant part of life. It is for everyone to collectively share. And thanks to those who have been open-minded enough to stumble across or uncover this Universal Law, it is now available for us to discover and learn about for ourselves through the medium of books.
Law Of Attraction Books That Have Impacted My Life
If you're looking to manifest more effectively using the Law of Attraction, you're definitely going to want to check some of the amazing books out there on the subject that has changed my life.
It can be difficult to know which ones to read when there are so many available. That's why I've put together this special list of the top 10 best books about the Law of Attraction. So from my experience as a teacher at TheLawOfAttraction.com, these are my best and recommended reads.
They have all been hand-picked and are sure to be some of the most eye-opening and inspiring books you ever read. In fact, you may even find that some of these have the power to completely change your future.
What Law Of Attraction Book Should I Read?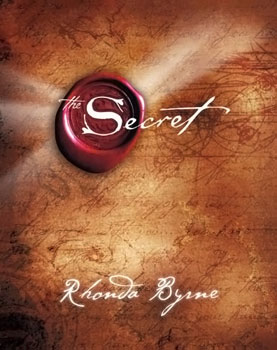 The Secret By Rhonda Byrne
'The Secret' by Rhonda Byrne (Amazon US Paperback / Amazon UK Paperback) wasn't included in this list because it's a common pick when it comes to the Law of Attraction.
It is one of the most well-known and called by most as the best book published in the last decade or so and has gained phenomenal recognition in every country on the planet. This book can be thanked for bringing the Law Of Attraction to the attention of modern society. It consists of a compilation of testimonials and stories that testify to the true potential that lies within the Law Of Attraction from renowned teachers from The Secret which was also made as the equally well-known Secret movie. The principles laid out in this book are the exact same as those laid out in earlier writings such as Wattle's 'The Science Of Getting Rich', but are written with the modern reader in mind. This demonstrates the many benefits that the Law Of Attraction can bring within modern society.
Top 10 Law Of Attraction Book
1. "The Secret Law of Attraction: Master the Power of Intention" – Katherine Hurst
 

2. "Wealth Beyond Reason Handbook: Mastering The Law of Attraction" – Bob Doyle
3.

"The Power Of Intention" – Dr. Wayne Dyer
 

4. "The Science of Getting Rich" – Wallace D Wattles
 5. "Ask And It Is Given" – Esther & Jerry Hicks
 6."The Master Key System" – Charles F. Haanel
7. "Be Rich: The Science Of Getting What You Want" – Robert Collier
 8."Think And Grow Rich" – Napoleon Hill
 9. "As A Man Thinketh" – James Allen
10.  "Thoughts Are Things"– Prentice Mulford
Choosing A Book To Read That Resonates With You
We hope this list has given you some insight into this Universal law and a place to start in picking the best book that resonates with you. Though some books may not be a perfect fit for everyone, the Law of Attraction is a powerful tool for manifesting the life you've always wanted.
It doesn't matter if you are well-practiced in the Law Of Attraction, or you are a new start looking at it with fresh eyes, studying one of the many books on this subject will provide you with a much greater understanding of what the Law of Attraction is and how it can be successfully used within your own life.
Reading about something as big and as life-changing as the Law Of Attraction requires an open mind and an ability to think outside of the box. Even if you do not immediately understand everything that is very normal, just continue to persist because do so with an open heart and the willingness to learn, then the answers you seek will show up and reveal themselves to you.
More importantly, by getting into the practice of jotting down any ideas that stand out for you, you can then remind yourself of what you have discovered throughout the day. Once you have finished, the best action that you can then take is to share it! By sharing what you have learned with others, you are not only being generous by helping other people to transform their life but you are also putting the teachings of the Law Of Attraction books into play within your own life.
With time, you may choose a number of books on the Law Of Attraction. If you have a favorite, be sure to have it on hand at all times. After all, you may find that whenever you are beginning to lose your sense of direction in life or are feeling a little low it could help you to get back on track once again.
No matter which book you choose first, the most important thing is to take action and start applying what you learn. Only then can you start to experience the amazing Law of Attraction at work.
Other Ways To Learn About The Law Of Attraction
Recommended Movies To Watch
If you want to take a break from reading, there are many excellent movies and documentaries that can feed your appetite for growth.
If you're feeling in the mood for a movie night, but not quite sure what to watch – there are a number of books from the list above that have been turned into Law of Attraction movies. For example, Hollywood took The Secret book and made The Secret Movie.
Recommended Documentaries To Watch
Documentaries sometimes referred to as docu-movies, are a great way to experience some soulful entertainment. Not to mention, they can also give you much-needed inspiration when you most need it.
Law of Attraction documentaries can show you fascinating facts about our world, spur political action, and transport you to a place of spiritual transformation.
Recommended Programs & Courses
If you're looking to learn more and start taking action to make a positive change in your life, check out our different Law of Attraction programs – from teachers like Bob Doyle and Dr. Joe Vitale from The Secret and even myself.